Joint pain is often the result of a common health condition that affects your joints; that is, arthritis. There are many types of arthritis, but joint pain, joint stiffness, swelling of the joints and joint tenderness are all common symptoms.
Arthritis can make it hard for the sufferer to get good-quality sleep, but the right mattress can help, while the wrong mattress can aggravate it more. Finding the best mattress for arthritis pain will help you wake up without soreness if you suffer from any type of arthritis.
What Causes Joint Pain?
Joint pain can be caused by an injury, viral infections like the flu and COVID, chronic fatigue syndrome or longer-term health conditions such as arthritis, bursitis, and fibromyalgia.
No matter what causes it, joint pain can not only affect your daily activities but also have a big impact on your sleep quality.
Types of Arthritis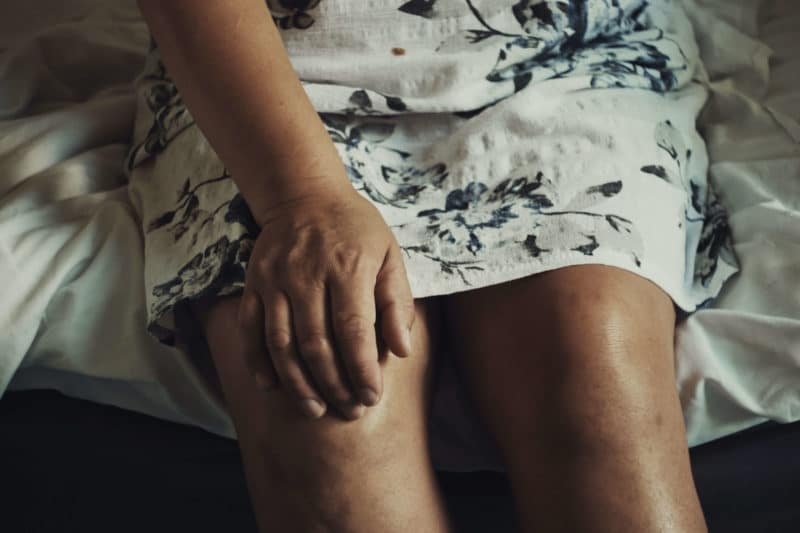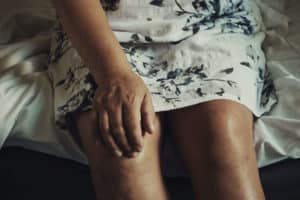 Arthritis is one of the leading causes of disability in the United States. There are over 100 variations of arthritis. A few of the most common forms include osteoarthritis, rheumatoid arthritis and metabolic arthritis, also known as gout. The common denominator with all the types of arthritis includes symptoms like joint pain, joint stiffness, joint tenderness and limited range of motion, but the severity of each may differ.
Treatment for arthritis will vary based on where the joint pain occurs and what type of arthritis you suffer from. Treatment for arthritis in the lower back and hips may be different from treatment for arthritis in the hands or feet.
Osteoarthritis Symptoms
Osteoarthritis is the most common type of arthritis and can affect any joint in your body, but is most commonly found to affect the hands, spine, hips or knees. It occurs when the tissue or cartilage between your bones wear down, causing stiffness in your joints, cracking of your joints and even joint deformity.
There are non-surgical treatments for osteoarthritis like physical therapy, pain medication, corticosteroid injections, acupuncture and weight management, to name a few options.
Rheumatoid Arthritis Symptoms
Rheumatoid arthritis is an autoimmune disease that occurs most often in the joints of your hands and feet but may also spread to the eyes, mouth, lungs, and other areas of the body. Flaring pain and fatigue are common symptoms.
There is no cure for rheumatoid arthritis, but treatments can help slow down the progress of the disease by reducing pain and stiffness, preventing joint damage, improving physical function and relieving fatigue and weakness.
Treatments for rheumatoid arthritis include antirheumatic medication, physical therapy, exercise, massage, relaxation techniques, acupuncture, hot and cold treatments and topical pain creams.
Metabolic Arthritis Symptoms
Metabolic arthritis is more commonly referred to as gout and is a result of a buildup in joints of painful uric acid crystals. Symptoms include severe pain, redness around your joints and joint tenderness.
Treatments for gout include anti-inflammatory medications, exercise, weight loss and a reduced intake of alcohol.
Mattress Health Issues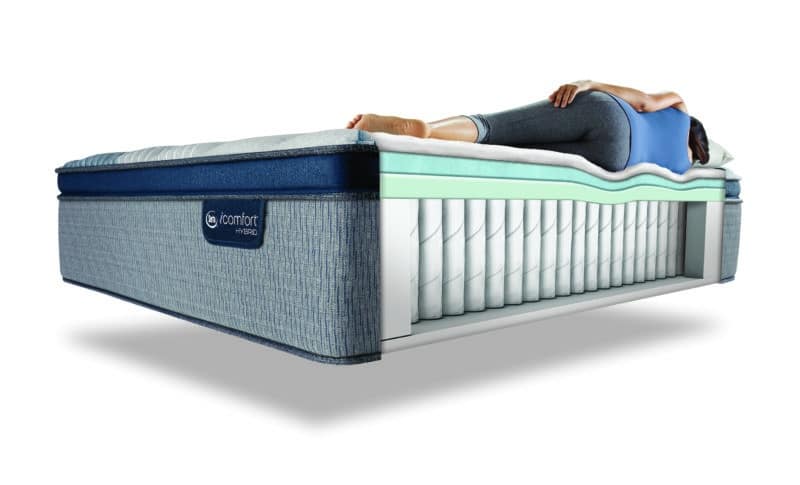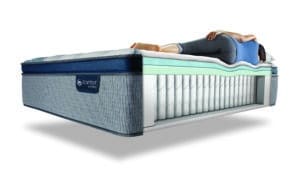 If your mattress does not have the appropriate balance of comfort and support that you need based on your age, weight, sleeping position and health concerns, it may be hurting you instead of helping you.
Your mattress needs to keep your spine in alignment, cradle the curves of your body to relieve your pressure points and take pressure off the affected areas of your body. What constitutes the ideal mattress is not the same for everyone. It is most important to consider your weight and sleeping position when choosing the right mattress for you.
Can a Mattress Cause Back Joint Pain?
Absolutely! If your mattress is not right for you it can definitely have adverse effects on your body.
If your mattress is too soft, it can cause your hips, shoulders and back to sink too far into your mattress, forcing your spine out of alignment and adding unnecessary stress to your back, especially your lower lumbar area. Therefore, soft beds are bad for your back.
If your mattress is too firm, especially for side sleepers, it may not cradle to your curves and place unwanted pressure on your hips and shoulders, again forcing your spine out of its natural alignment. A firm mattress is not always the solution for back pain and can be a bad mattress choice for back pain.
Ready to improve your sleep with a Mattress Express mattress?
Locations

Find your store
The Best Mattress For Joint Pain
When it comes to choosing a mattress, there is no "one size that fits all" answer for everyone, even if you suffer from the same common ailment like arthritis. Your sleeping position, weight, health concerns and lifestyle preferences are all factors to consider when deciding what mattress is the best option for you.
You will definitely want something that will support your spine naturally and cushion your joints and pressure points adequately. Other factors to consider are personal preferences regarding temperature regulation, firmness, edge support, pressure relief and motion isolation.
If you are unsure, a medium firm level is a great choice since there is a balance of comfort and support. It is a good middle point and works for a broad range of sleepers. Stop into any Mattress Express location and a sleep specialist will help determine the best mattress options for you.
TEMPUR-ProAdapt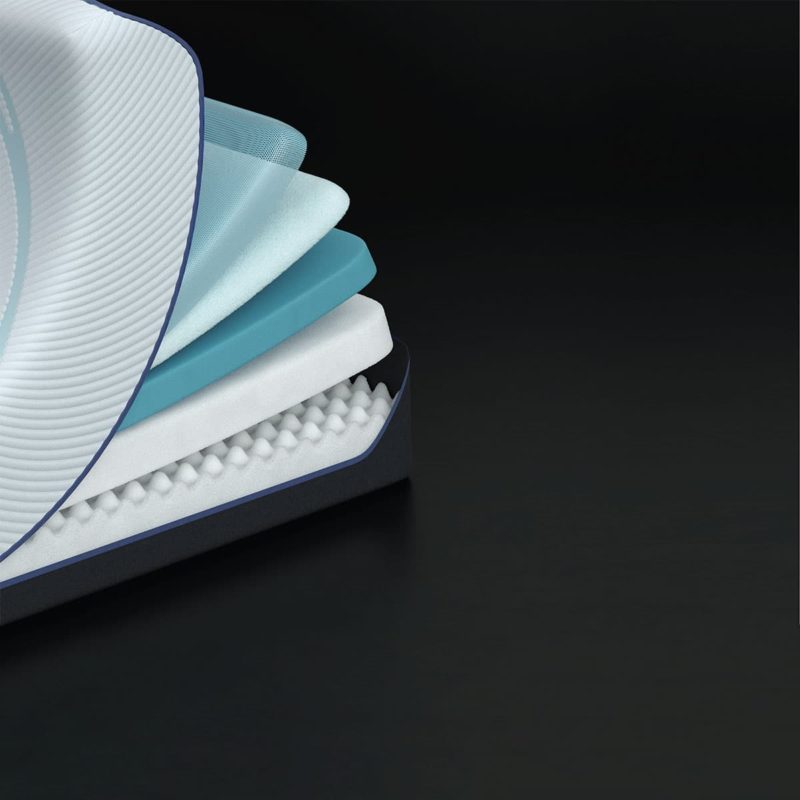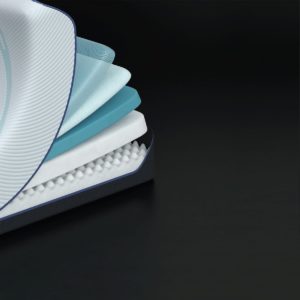 The TEMPUR-ProAdapt mattress offers unparalleled pressure relief and the ultimate balance of comfort and support, making it one of the best mattress lines for joint pain. Each mattress is designed with layers of advanced TEMPUR-Pedic materials like TEMPUR foam that evenly absorbs the force of your body and your pressure points, dramatically reduces motion transfer between you and your partner, and regulates body temperature to give you the most relaxing sleep possible.
The TEMPUR-ProAdapt mattress is available in a soft, medium or firm. The TEMPUR-ProAdapt soft is recommended for side sleepers who regularly suffer from joint pain and prefer a soft comfort layer balanced with a solid support layer. The TEMPUR-ProAdapt medium is a particularly good option for joint pain sufferers who are stomach sleepers or back sleepers and who are lighter weight. The TEMPUR-ProAdapt firm version may appeal to back sleepers who are heavier and prefer extra support.
Purple Restore Premier
The Purple Restore Premier has a 3-inch GelFlex Grid paired with ultra-comfort foam-topped coils that allows maximum air circulation and pressure relief due to the independently responsive coil system for ease of movement and full-body support that reduces aches and pain. Its edge support system ensures long-lasting support and makes getting in and out of bed even easier. Its moisture-wicking cover provides an antimicrobial finish to keep you cool and dry all at once.
The Purple Restore Premier is offered in firm or soft and flexes around your hips and shoulders, reducing stress and alleviating pressure while evenly distributing your body weight. This helps keep your spine in a healthy, neutral posture.
Purple Restore Premier Firm balances support and comfort, making it an especially great choice for heavy sleepers, hot sleepers, stomach and back sleepers, and those who suffer regularly with joint pain. Purple Restore Premier Soft may be preferred by side sleepers, lighter-weight sleepers and those who suffer from osteoarthritis or fibromyalgia.
Posh and Lavish Restore
The Posh & Lavish Restore is a medium comfort level Talalay latex mattress that is created by hand in California by a team of skilled craftsmen using all natural materials. Each mattress is covered on all four sides with a generous amount of all-natural, long fiber wool between two layers of all-natural cotton and topped with a Tencel cover.
Both wool and cotton help to regulate body temperature and wick away moisture, keeping you warm in the winter and cool in the summer.
The blend of soft cradling comfort and body-aligning support is the best mattress for arthritis and joint pain sufferers because it offers the best of both worlds.
Conclusion
Joint pain is a common symptom of health conditions such as arthritis, bursitis and fibromyalgia, so choosing the best mattress for body pain helps support your body while relieving excess pressure on your aching joints and improving your quality of sleep.
Stop into any of our Mattress Express store locations and a sleep specialist will help uncover the best mattress options for you.