The best pressure relief mattress for you depends on a few factors, including your sleep position, body type, and even your budget. There is no "one-type-fits-all" when it comes to choosing the right mattress for you.
Your ideal pressure-relief mattress conforms to your body and the position you choose when sleeping. It supports your spine by keeping it in a neutral position while providing necessary relief at your pressure points.
Common Pressure Points
Your pressure points are parts of your body that touch your mattress as you sleep such as your shoulders, back, hips, and neck. If they are not supported adequately while you are sleeping, too much pressure may be placed on these key pressure points resulting in pain as you wake.
Pressure in Head and Neck
The wrong mattress or pillow may not support your neck properly, leading to severe neck and head pain.
Side sleepers may find support by placing a pillow between the shoulder and neck.
Both side sleepers and stomach sleepers should use a medium to plush pillow that contours the head and ensures proper neck alignment throughout the night.
Back sleepers need a low-sitting medium to firm pillow to relieve any pressure in the neck and the back of the head.
Pressure in Back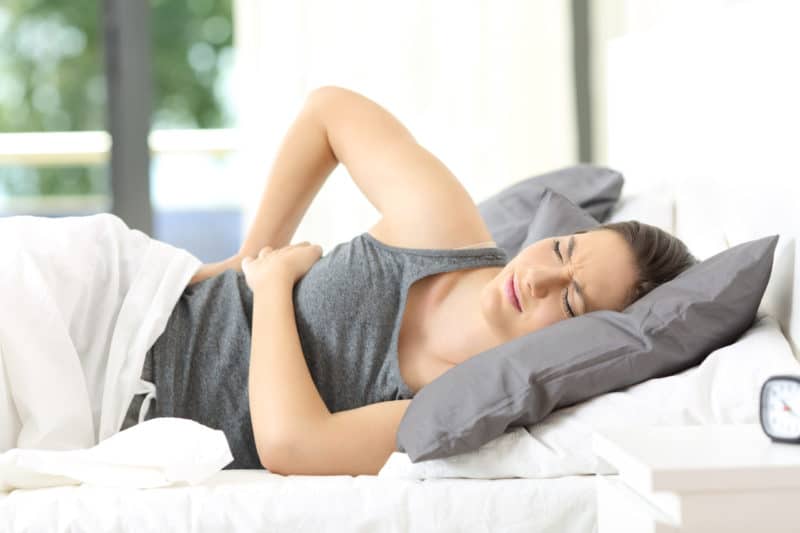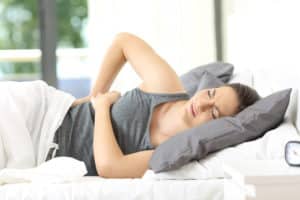 Back pain is a common complaint among all types of sleepers. No matter what position you sleep in, you need to ensure that your mattress properly supports your spine. If your spine is not naturally aligned, there will be unwanted pressure on your back and other pressure points. It will cause pain and soreness as you wake.
Soft or sagging mattresses cause the hips to sink, leaving your spine unsupported and adding excess pressure. An overly firm mattress can also push the spine out of alignment.
Pressure in Hips
Side sleeping on a mattress that is too firm and doesn't contour to your hips causes pressure to the hip area. A mattress that is too soft or sagging may allow the hips to sink too low when sleeping on the side or stomach.
Pressure Relief Mattresses
When searching for the best pressure-point relief mattress, be sure that the weight of your body is equally distributed across your mattress. The best mattress for pressure points will enable your spine to stay naturally aligned and ensure there is no excessive pressure on any of your pressure point areas.
Next, consider what type of pressure-relieving mattress is best for your sleeping position. Memory foam, latex and hybrid styles work best but your comfort level will vary based on whether you choose to side, back or stomach sleep.
Side Sleepers
As a side sleeper, you need a pressure-relieving mattress that conforms to your shoulders and hips while supporting your neck and spine. Both must stay properly aligned.
Stomach Sleepers
Stomach sleepers need a pressure-reducing mattress that supports your hips and shoulders without allowing them to sink deeply into the mattress. A medium to medium-firm comfort level typically relieves pressure points for stomach sleepers.
Back Sleepers
As a back sleeper, your pressure point mattress should keep your spine, hips, and shoulders resting comfortably on the mattress without sinking too far. A firmer style mattress is the best mattress for support and pressure points for back sleepers.
Ready to improve your sleep with a Mattress Express mattress?
Locations
Find your store
Stearns & Foster Mattresses for Pressure Relief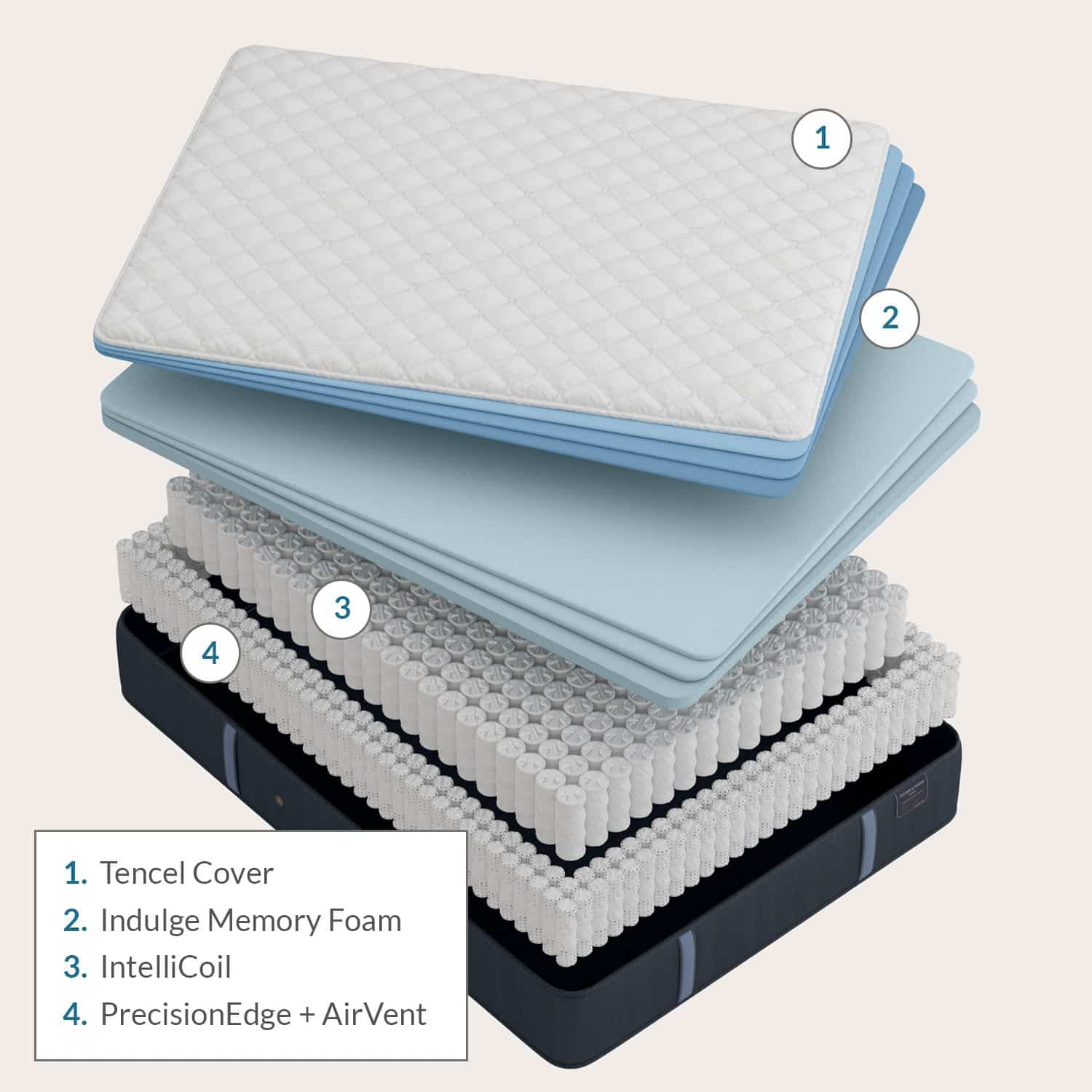 The Stearns & Foster mattress line harnesses 175 years of research and experience to offer high-quality mattress options to sleepers experiencing pressure pain.
The Stearns & Foster Reserve luxury mattress in a soft euro pillow top or a duo euro pillow top, the Stearns & Foster Lux Estate mattress in a soft or medium euro top, and the Stearns & Foster Lux mattress in soft or medium are all great options for side sleepers. They offer the most pressure relief in the hips and shoulders.
The Stearns & Foster Reserve mattress in a tight-top medium or firm euro top, the Stearns & Foster Lux Estate in a medium tight top, the Stearns & Foster Lux in a medium, and the Stearns & Foster Studio in a medium or medium hybrid are recommended for combination sleepers. They offer a medium firmness level that accommodates any position.
Back sleepers have a few more choices, depending on your weight and personal comfort preference. In the Stearns & Foster Reserve mattress collection, the medium euro top, or duo euro pillow top are a solid balance between support and pressure relief. In the Stearns & Foster Lux Estate mattress line, the euro top firm and the tight top firm work for especially heavier back or stomach sleepers. The Stearns & Foster Lux Hybrid mattress line offers a medium or firm comfort level for back and stomach sleepers as well.
Stearns & Foster Mattress Reviews
The Stearns & Foster Reserve mattress is the most highly recommended Stearns & Foster mattress collection among reviewers.
Reviewers describe Stearns & Foster mattresses as having a bouncy feel, especially the euro pillow top models that feel light and airy as well as bouncy.  The bouncy feel is a positive attribute for an innerspring hybrid style mattress.
Stearns & Foster Mattresses Available At Mattress Express
Come explore all Stearns & Foster has to offer at any of our Mattress Express locations. A sleep specialist will be there to help you uncover the best pressure-relieving mattress for you.