The First Form of a Mattress
Did you know the oldest known "mattress" dates back to around 77,000 years ago. The first form of a mattress (before it was even called that) was nothing more than a pile of leaves, moss, and rushes to make the surface more comfortable and to stay dry while sleeping on the ground.
We don't know exactly when, but as man became more civilized, the beds were made raised which served the function of avoiding drafts, dirt, and insects on the floor. Early raised beds had pillows that were made of cloth bags stuffed with reeds, straw, and horse hair.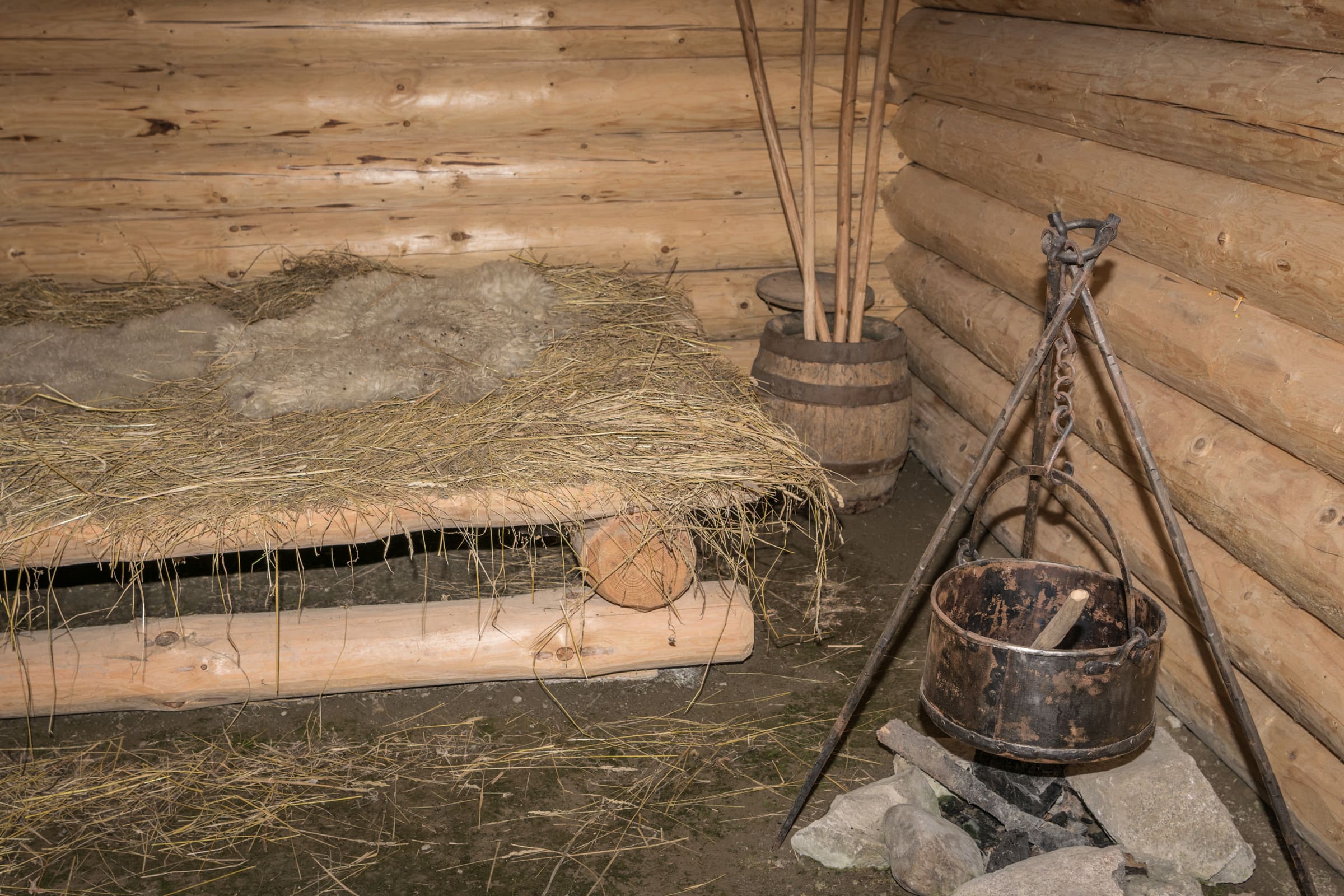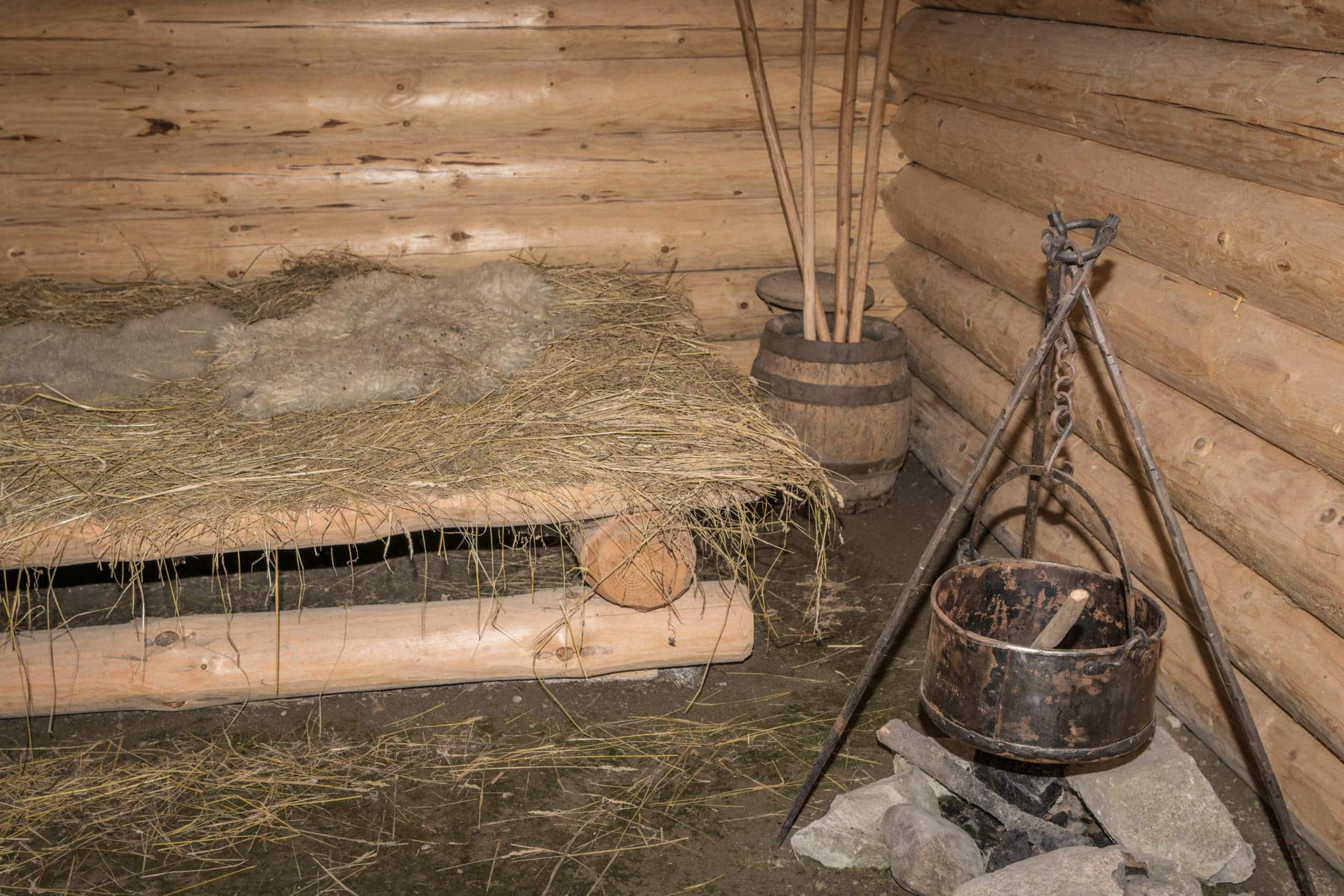 It was rugged and only a few steps up from what we know as camping out, but certainly not "glamping"!
As time went on, the Greek and Roman aristocracy introduced more exotic materials such as velvets, brocades, and silks from China.
They used feathers and wool to fill the pillows, and the pillows became larger. Multiple large pillows were placed next to each other to create a soft sleep surface. Eventually, the large pillow became the dimensions of a full mattress. It is thought that the double mattress was conceptualized in realizing the benefits of sleeping together!
Turn of the Century Advances
By the mid 18th century, tufting and stitching techniques were used and custom-designed raised beds were made.
With the invention of steel in 1857, steel coil springs were invented. The innerspring mattress invention was originally designed by a German man, Heinrich Westphal, in 1871, but he never saw his design come to fruition during his lifetime and he died in poverty.
It wasn't until 1899 that James Marshall introduced the first individually wrapped pocketed spring coil mattress now commonly known as "Marshall's coils", but it wasn't until the 1930's that innerspring mattress design took off and shaped mattresses the way we know them today.
First, in 1926, Dunlop discovered a method for making latex foam out of rubber sap. This revolutionized the resilience of mattresses.
Previously, all natural padding materials flattened over time and were no longer comfortable. Innerspring latex foam mattresses resisted flattening and sprung back. Then, in 1937 polyurethane polymer was developed, and by the 1950's it could be used as a foam that gave more bounce. NASA was the next contributor to mattress technology.
Restful Sleep Equals Good Health
While quality mattress prices can seem high to some, this historical understanding lends appreciation for their high tech materials and professional construction. It's no accident that people are living longer, happier lives today— for restful sleep is one of the most fundamental keys to good health.
Today, a luxury mattress is no longer limited to aristocracy; there are financing options that can make a mattresses fit for a king obtainable for just about anyone. It's certainly worth investigating, and where better to look then at one of our many Mattress Express locations. So begin your search here and find a store nearest you.
Sources:
https://insidebedroom.com/history-of-mattress/
https://en.wikipedia.org/wiki/Mattress
https://www.sutori.com/item/heinrich-westphal-was-the-first-person-to-invent-and-patent-the-steel-coil-mattr