A mattress plays a big role in enhancing your sleep quality and affecting the way you feel. Choosing the right sleeping surface based on your sleeping habits is crucial to a good night's sleep. Choosing incorrectly can lead to chronic back pain, neck stiffness, and shoulder aches.  And the wrong mattress sure won't help at all if you suffer from insomnia. At Mattress Express, our experienced sleep specialists can guide you to find the right mattress for you.
How Mattresses Affect Back Pain
Your body uses the time you spend sleeping to recover at the end of each day. Using a mattress that does not provide adequate support can compound upper and lower back pain and can negatively impact your sleep quality, leading to even more aches and pains. A supportive mattress helps your spine maintain a neutral position and prevent back soreness. The wrong mattress can cause your spine to lose its natural alignment and strain your back muscles, creating or worsening back pain. The exact cause of your back pain may be hard to pinpoint, especially when you have not had a recent injury or recent strain to your back muscles. In these cases, there is a good chance that your mattress is the culprit.
Waking up every morning with back pain is a sign that you need a new mattress.
How Pain Causes Insomnia
Pain is a leading cause of sleep problems, especially staying asleep. An uncomfortable mattress can be the root cause of a restless night. If your spine is not neutral on your mattress, you will try all night to find a better sleeping position. The continuous tossing and turning due to your inability to find a comfortable sleeping position can contribute to back pain. A mattress that is too soft or sagging can cause your spine to fall out of alignment all night long. A mattress that is too firm can cause joint pressure in your hips and lead to pain in your lower back.
Not sure which mattress is right for you?

Take our Express Comfort Quiz for instant recommendations.

Get Started!
Signs That You Need a New Mattress
Sleeping on an old and lumpy mattress is likely to cause chronic back pain. If your body weight, sleeping habits or bone density has changed a substantial amount since your last mattress purchase, it may be time for a new mattress as well.
If there is visible sagging in the middle of your mattress, the health of your spine is in jeopardy so it is time for a replacement.
Recommended Mattresses for Back Pain Sufferers
If you are looking to switch your mattress due to back pain issues, check our Eclipse line at Mattress Express. Eclipse is recommended by the Congress of Chiropractic State Association due to its patented Spinal Zone technology designed to provide optimal lumbar support.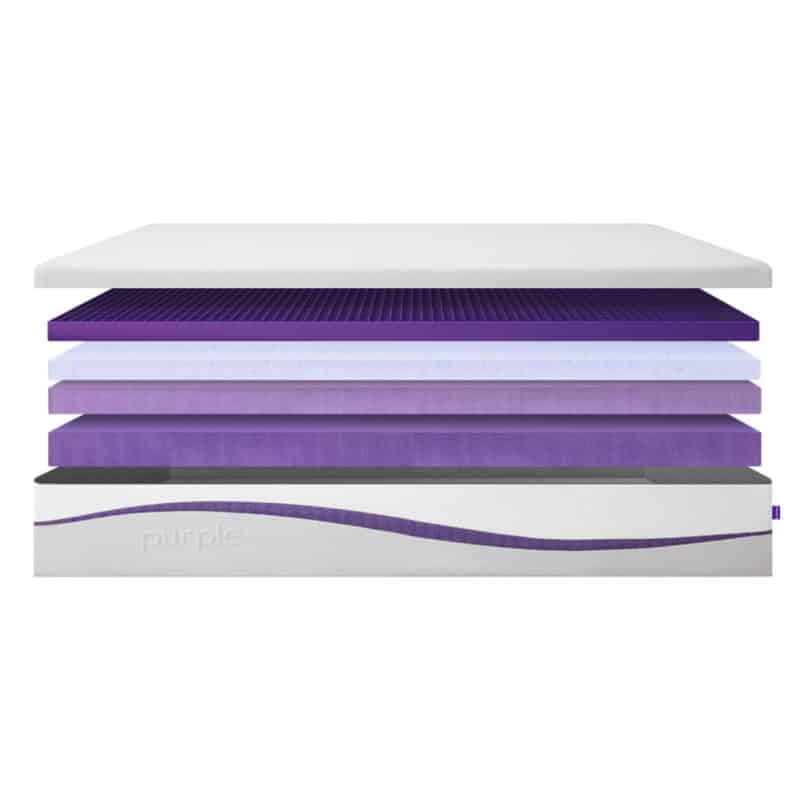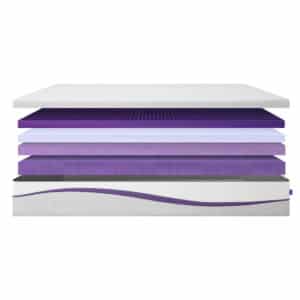 The Purple Mattress line is available at Mattress Express. The Purple grid is made from a hyper-elastic polymer that is designed to flex directly under your pressure points while still giving your body the support it needs. The Purple grid is soft and breathable and just firm enough in pinpoint areas to relieve any aches and pains.
Our Posh and Lavish line at Mattress Express is great for all types of sleepers but especially those who suffer from lower back or joint pain, have allergies, want to limit their carbon footprint, and have the budget to invest in a mattress with longevity.
Let a Sleep Specialist Help Guide You
Come to any one of our Mattress Express locations in upstate New York and try each of these recommended mattress lines out for yourself. Speak to any one of our friendly and experienced sleep specialists to help get you started.