Memory foam technology is commonly associated with the mattress industry. In the original plans, though, viscoelastic polyurethane foam was meant to be out of this world – literally. Memory foam was originally developed for NASA astronauts.
Early Memory Foam Development
In the early 1960s, the Stencel Aero Engineering Corporation was commissioned by NASA to help them solve a problem. At the time, seats for non-commercial pilots, like astronauts and fighter pilots, were very uncomfortable and caused major problems. Stencel Aero Engineering was asked to develop cushioning specifically used for takeoff as a way to increase shock absorbency and relieve the stress caused by the high gravitational force (G-force) that astronauts are subjected to.
In 1966, Charles Yost, an aeronautical engineer with Systems Dynamics Group at North American Aviation Inc. (through the Stencel Aero Engineering Corporation), along with Chiharu Kubokawa, a scientist from the Ames Research Center at NASA, created an open-cell material. It had unusually high energy absorption while still remaining soft and pliable. This open-cell, polymeric foam material with unusual viscoelastic properties is what we now know as memory foam.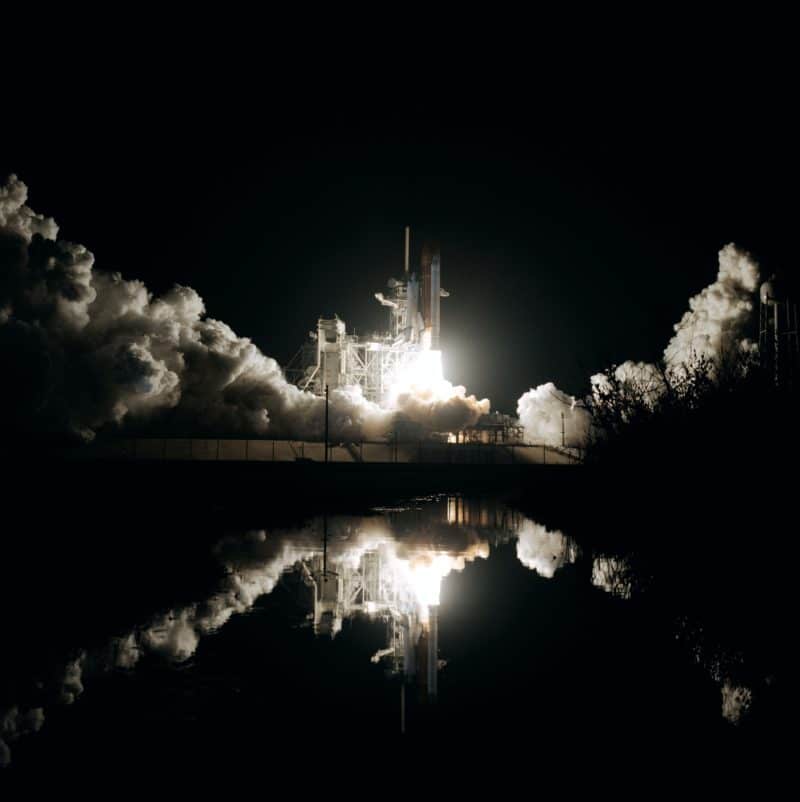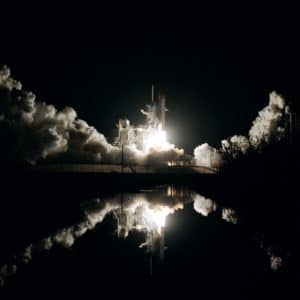 They first referred to this open-cell material as slow springback foam because it would shape to whatever was pressing against it and then slowly spring back to its original shape once the pressure was removed. The name later changed to temper foam. In aerospace and aviation applications, the material could absorb sudden impacts without shock or bounce, and return to its original shape even after 90% compression. It provided great comfort for aircraft seats and served as a buffer against pressure, increasing the likelihood of survival during a crash.
In 1967, Yost left Stencel Aero Engineering and incorporated Dynamic Systems, Inc., but continued work on the design of the material. He discovered that the first generation of memory foam would crack or compress and break down in as little as two years, so Yost and his team sought to create a longer-lasting product with improved performance.
Commercial Use of the Memory Foam Design
After the NASA project ended in 1969, Yost began to look for other uses for his temper foam. He successfully turned to the medical, military, and automotive fields. His temper foam, now known as memory foam, began being used in the medical field to improve firm hospital bed mattresses, wheelchair cushions, prosthetic limbs, and X-ray table pads.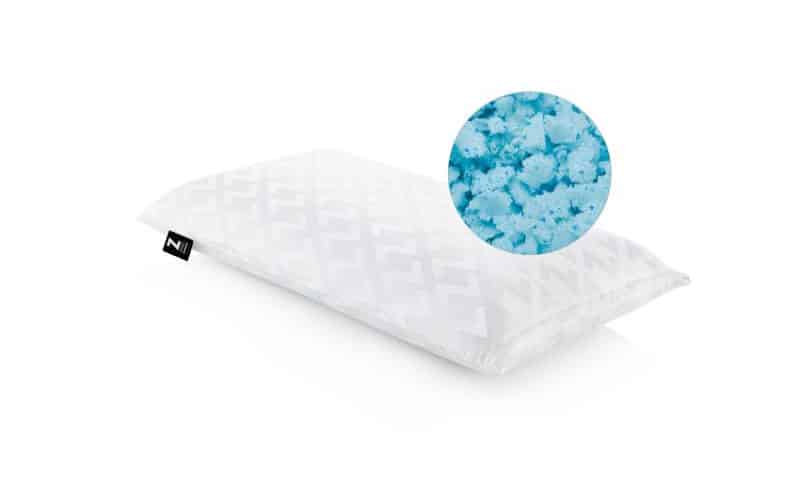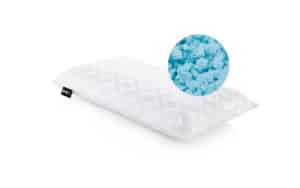 In 1974, the original formula was modified and developed into what is now known as Dynafoam. It was first used as a liner inside football helmets but is now found in ski boots, ski helmets, football and hockey body padding, baseball chest protectors, shin guards and all kinds of athletic shoes. In the automobile industry, it is used for seating in cars, trucks, offroad vehicles and motorcycles. The military adapted memory foam for bulletproof vests and in military vehicle and aircraft seating. A Colorado company started using memory foam to build inflatable bumper rafts to resist sinking for whitewater rides at theme parks. A company in Kentucky builds it into horse saddles and uses it to make prosthetic braces for injured animals.
By the 1980s, temper foam – or memory foam – was more widely available to consumers. It wasn't until the late 1980s that it was discovered by the mattress industry.
Memory Foam and the Mattress Industry
A Swedish manufacturing company called Fagerdala World Foams was the first to develop the new temper foam for use in the mattress industry. Fagerdala developed a more durable version of the foam with the same desirable qualities and branded their own version, naming it Tempur. In 1992, the Tempur-Pedic Swedish Mattress was introduced to the world.
Within three years of the launch of the mattress, the company sold 50,000 mattresses in Sweden, a country with a population of just eight million. Fagerdala awarded the North American distribution rights to a man from Lexington, Kentucky named Robert Trussell, who along with a partner, created Tempur-Pedic, Inc. Trussell had no background in foams or mattresses when he founded Tempur-Pedic in North America.
Not sure which mattress is right for you?
Take our Express Comfort Quiz for instant recommendations.
Get Started!
Modern Adaptations of Memory Foam
In 1998, Yost and Dynamic Systems were inducted into the U.S. Space Technology Hall of Fame for their successful commercialization of memory foam. Memory foam has come a long way since its early days with NASA. NASA still uses memory foam in the space program today, for everything from seats to floors.
The Modern-Day Memory Foam Mattress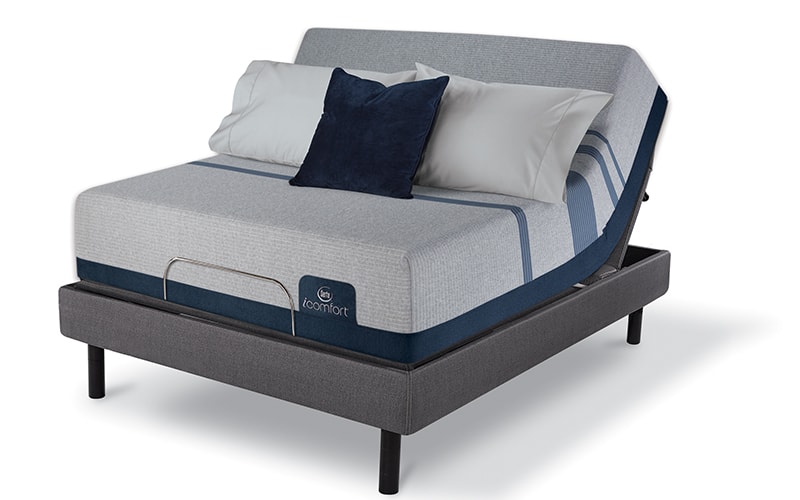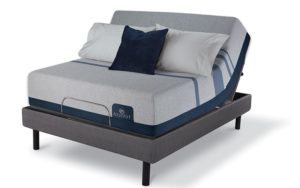 Memory foam actively responds to heat and is temperature sensitive. In its early days, its heat-retaining property was a complaint from sleepers who are warmer at night but loved by cold and moderate temperature sleepers. In the 2000s, open-cell memory foam, gel memory foam and other memory foam infused with minerals such as copper, graphite or carbon were all introduced. Each option combats heat retention and helps regulate body temperature. This is an important feature to search for when purchasing a quality memory foam mattress. Memory foam mattresses and memory foam pillows are now more durable, more breathable, and more temperature-regulating than ever.
Types of Memory Foam Mattresses
Memory foam mattresses are commonly known for their cradling, body-hugging feeling. They are hypoallergenic and long-lasting.
This is consistent across all memory foam beds. There are some variations, though, designed to fit different sleepers with different needs.
Traditional Memory Foam
The original, traditional memory foam was the first memory foam to enter the market for consumer use. Traditional memory foam has a tendency to retain heat, which keeps sleepers warm through the night.
Open-Cell Memory Foam
Open-cell memory foam is similar to traditional memory foam but has a different internal structure. The mattresses have internal pockets known as open cells – hence the name. These cells allow for ventilation and airflow throughout the mattress, dispersing heat and retaining a more cooling effect than traditional memory foam.
Gel Memory Foam
Gel is added to some mattresses by pumping gel-based microbeads into the foam. The gel creates pockets similar to those that exist in open-cell mattresses. Instead of simply letting air through the mattress, these gels create a phase-changing material that actively absorbs and releases heat from your body.
Mineral-Infused Memory Foam
Other memory foam mattress makers have chosen to add natural minerals to their mattresses for the purpose of cooling, like copper or graphite. Copper is the second most conductive element in the world, and helps with both heat-dispersal and moisture-wicking when used in memory foam mattresses.
Heat sticks to copper like a magnet and pulls it away from your body, helping neutralize your body temperature as you sleep.
Graphite is a form of crystalline carbon that is very soft, as well as resistant to heat. The secret to graphite's cooling success is its small spherical pores, which allow it to absorb heat better than other elements. To make graphite memory foam mattresses, graphite is either mixed into the foam itself or applied as a thin, separate layer on the top of the mattress. The weight of the sleeper sinking into the foam forces the graphite particles closer together, allowing them to conduct heat through the foam and dissipate it quickly.
Modern Memory Foam Construction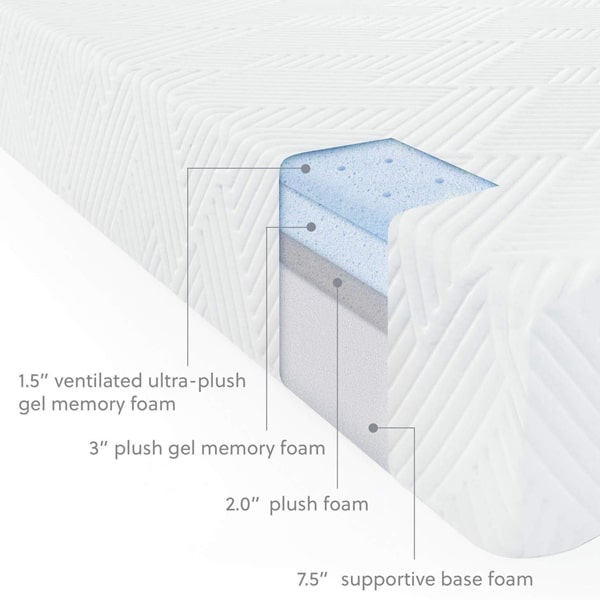 Like any material, the quality of memory foam can differ based on the construction of the foam. An important feature to pay attention to is the density of the memory foam used to make your mattress. The density of memory foam can vary from 1-pound density to 5-pound density. A mattress made with 3- to 4-pound density or higher should last you over a decade. 1-pound density mattresses could develop body impressions and need to be replaced as early as a year or two after purchasing. The lower-density foam mattresses may sell for a low price but that quality varies when comparing the long-term cost. You may want to spend a little more now to save money in the future.
Memory foam mattresses continue to evolve to this day. Memory foam mattress manufacturers all try to make the best, unique to them, memory foam mattress available. Some scientists have mixed materials like aloe vera, green tea extract and activated charcoal to the foam in an effort to reduce odors. Others add rayon, carbon or copper in their mattress covers to wick away moisture and for continued temperature control.
Try One of Our Favorite Memory Foam Mattresses Yourself
The contouring qualities of high-quality memory foam promote good spinal alignment and provide lumbar support. When a surface responds to the natural curves of the body, it can be easier to find sleeping positions that keep your spine in neutral alignment. This can prevent tossing and turning at night, as well as back pain and soreness in the morning. Our Mattress Express favorites include the IFS Chill Series, the Wellsville Air Gel line and our new Posh and Lavish Hybrids: the Flow, the Flux and the Fusion.
Memory foam is one of the most incredible innovations in the mattress industry, but not every memory foam mattress is right for every person. Sleep needs and preferences vary. If memory foam sounds like the right choice, stop by the Mattress Express location nearest you and our sleep specialist on duty will help you uncover the best memory foam mattress for you.