Mattress shopping can be overwhelming due to all the choices available today.  One of the first things you will need to decide when shopping for a new mattress is whether you want a firm or soft mattress. Check out your options online or stop by any of our Mattress Express locations and speak to one of our sleep specialists to find the right mattress for you.
Firm Mattresses vs. Soft Mattresses
Knowing the pros and cons of firm and soft mattresses can help you make the best decision and bring the most positive benefits to your sleeping experience. There are 2 main structural components in almost every mattress: the support core – or bottom layer – and the comfort layer – or top layer.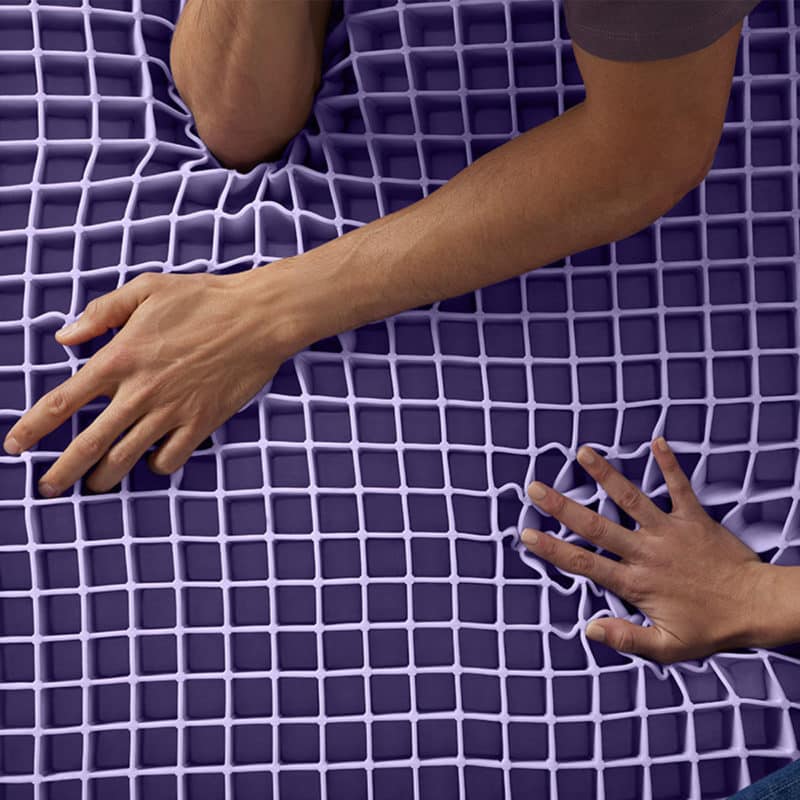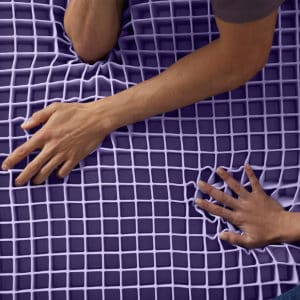 Each of these components may contain multiple layers within them. The bottom support layer is the core of the mattress, and typically contains one to three different materials. The support layer's main purpose is to reinforce the rest of the mattress by providing proper spinal alignment, body support and preventing the body from sinking too far down into the mattress. This layer also plays a major role in temperature neutrality, noise control and the overall longevity of the mattress. The top layer is the comfort layer and can contain multiple layers and materials. The word "comfort" can be defined as the physical state of ease which needs to be accomplished for quality sleep. The comfort layer's main purpose is to provide a buffer or level of cushioning between your body and the mattress's support core. The ratio between the support layer and comfort layer will differ based on the type of comfort layer and foam you choose. Firmer mattresses will have more support foam and less comfort foam while a plush bed will have a more equal representation of both support foam and comfort foam. Another way to explain the difference between a firm and plush mattress is how you sleep. You will sleep on top of a firm mattress due to a minimal comfort layer. You will tend to sleep in the multitude of layers in the comfort layer of a plush mattress.
Not sure which mattress is right for you?

Take our Express Comfort Quiz for instant recommendations.

Get Started!
Firmness vs. Support
Firmness and support are two of the most noteworthy factors of a new mattress. While often thought of interchangeably, these are two distinct factors that are important to consider separately. Support is a measure of how well a mattress supports the body to help maintain proper spinal alignment. The support layer is what supports you throughout the night and keeps you asleep. Firmness is a measure of how the bed's surface feels when the sleeper lays down. A firm mattress keeps a person from sinking while a plush mattress allows the body to sink into the mattress and cradles every curve.
A common misconception is that plush mattresses offer little support. Actually, the support layer is often constructed the same for both the firm and plush version of a mattress.
It offers the same support regardless of the comfort layer on the top.
Health Issues from Firm Mattresses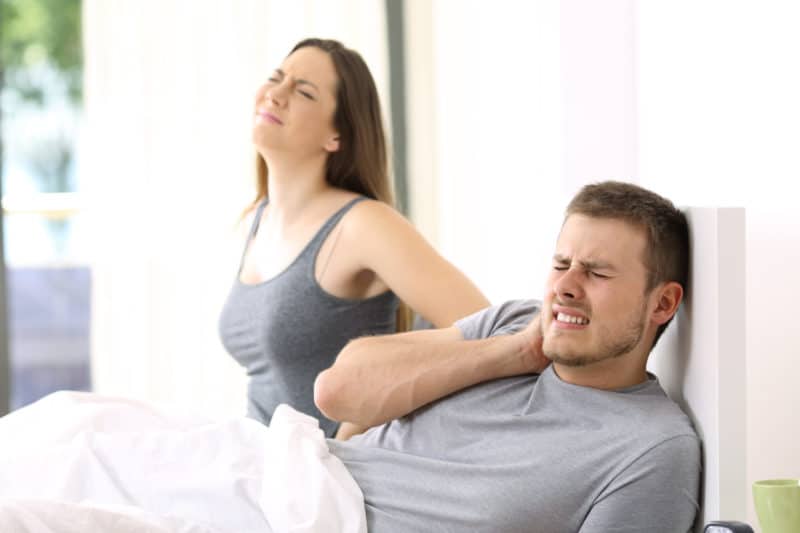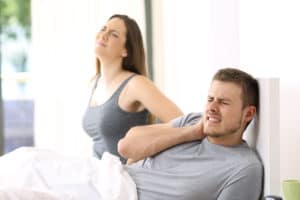 While firm mattresses can offer great support, they aren't the best when it comes to pressure relief. A mattress that is too firm can lead to body pain, aggravate pre-existing issues such as arthritis and scoliosis, and even cause insomnia. A firm mattress can also lead to increased cases of arm or foot numbness. Excessively firm mattresses rarely contour to the user's body and result in tingly feet or dead arms whenever you wake up. Increased numbness can make it hard to get out of bed. If the extent of numbness is severe, it might take longer for your body to readjust and consequently ruin your morning routine. Side sleepers might feel some serious pressure on their shoulders and hips when they lie on top of a firm mattress because it doesn't conform to the body's natural curves. Contrary to what many people believe, a firm mattress isn't always the answer to a bad back. A mattress that is too firm can leave your back feeling extremely strained and worn out. An extremely firm mattress can cause misalignment to the spine by pushing the shoulders and hips up and not allowing the spine to be in a neutral resting position. People who struggle with back pain want to find a mattress that they sink into just the right amount, so the spine stays in proper neutral alignment. If there is no cradling, a mattress could be too firm.
Knowing When a Mattress is too Firm
Your mattress may be too firm if instead of enhancing your comfort during sleep, it leads to increased tossing and turning.
If you wake up with stiff joints, experience persistent backaches, fail to sink in when climbing into bed, and develop insomnia due to discomfort, your mattress may be too firm. The low sink-in rate in firm mattresses prevents your back, neck, and joints from settling in smoothly and adjusting to the mattress design. This might lead to distorted sleeping patterns. If you find yourself waking up often during the night but are normally a sound sleeper, your mattress may be too firm for you.
Choosing the Right Mattress for You
When selecting the right mattress for you, you will want to consider several things including your sleeping position.
Sleeping Position
Side sleepers tend to enjoy plush mattresses that contour to the natural curves of their body. Back and stomach sleepers tend to choose medium to firm styles to keep their spine in proper alignment. If you sleep in multiple positions throughout the night or have a sleeping style that differs from your partner, a medium firm mattress may be the best choice.
Body Weight
Keep your size in mind when shopping as well. Lightweight back sleepers often prefer a plush mattress, while heavyweight side sleepers may find the contouring they need in a medium or firm mattress. This is the opposite of what is generally recommended. These are a few tips for finding the right mattress. Only you can determine what feels right for you and your body.
At Mattress Express, we have every style of mattress you can dream of, so check us out online or visit the location of your choice.