Mattress needs are as unique as you are and are determined by age, weight, lifestyle, health concerns, comfort preferences and the position you prefer to fall asleep in. It is important to study and understand your personal preferences as you choose a new bed.
Mattress Types
The first step to purchasing a mattress is deciding what material, size and comfort level are best suited for your wants and needs. Sleeping on a mattress that does not offer the right support for your sleeping habits and lifestyle can cause pain and sleep deprivation.
Innerspring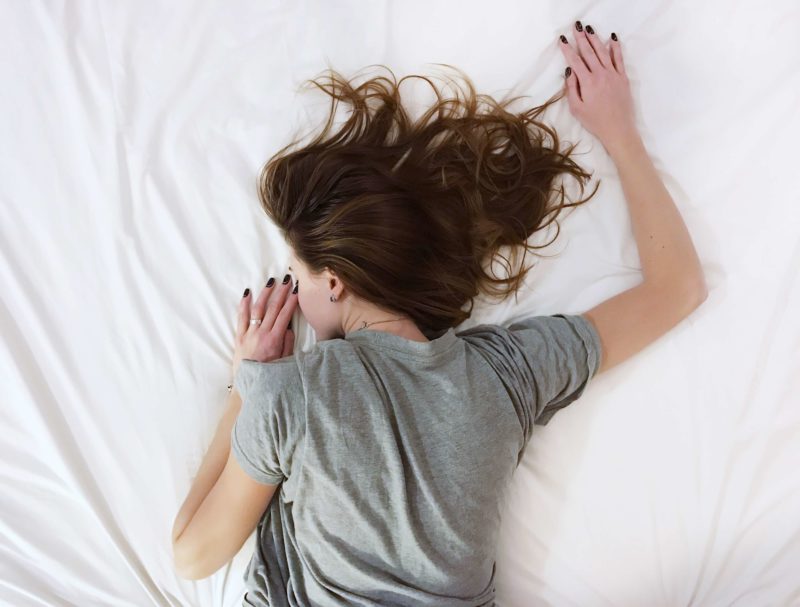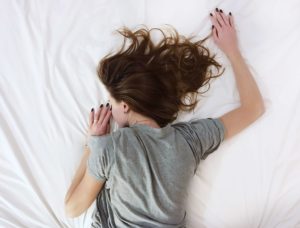 The innerspring mattress that most of us grew up sleeping on is still a popular, inexpensive mattress material option. A standard innerspring mattress contains a spring system, either in one continuous coil or coils individually pocketed in fabric, and a thin layer of padding above the coils to offer comfort. Unfortunately, the continuous coil systems are all connected, so motion transfer isolation between sleepers is impossible to achieve. A pocketed coil system provides uninterrupted sleep but does cost a little more.
A traditional innerspring mattress tends to have a firmer feel, great for sleeping on your back or stomach. More modern innerspring mattresses have add
ed layers of cushion on the comfort layer above the springs to provide a plusher feel for side and sleepers who are lighter in weight.
Our favorite innerspring mattresses at Mattress Express are featured in our Eclipse collection.
Hybrid
Hybrid mattresses feature a coil spring base under comfort layers of convoluted foam, memory foam or latex. This combination provides an ideal blend of half-firm support and half-plush comfort at a slightly higher price than a traditional innerspring mattress. The innerspring core also allows air to circulate through the mattress and maintain a more comfortable sleeping temperature while providing a more durable, structural support system than a solid foam mattress. Hybrid mattresses work well for all body types and all types of sleep positions, especially a side sleeper.
At Mattress Express, check out our Purple Hybrid collection, our Eclipse Deville, or our economical Malouf Songbird line to find out if a hybrid mattress is the mattress for you.
Memory Foam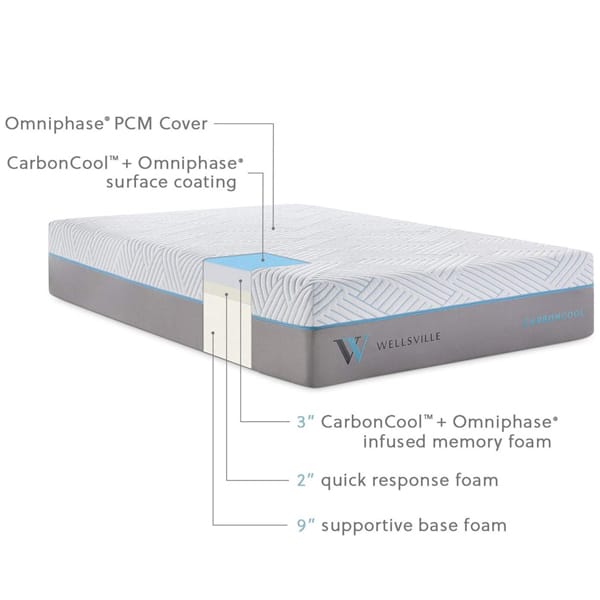 Memory foam cushions and contours to your body to distribute your weight and relieve pressure along the spine. They are the best side sleeper mattresses due to the natural body contour it provides but it is not recommended for stomach or back sleepers who are heavier weight.
Years of research developed today's memory foam. Originally built for safety and comfort on NASA aircraft seat cushions, this material was known to retain heat, making it uncomfortable for warm sleepers to stay asleep all night. Mattress companies adjusted the original formula to overcome the heat retention obstacle and added cooling gel or mineral additives to regulate mattress temperature. Manufacturers also developed open-cell foams to provide a more breathable and less dense option than traditional memory foam.
Polyurethane foam is a very low-quality foam often used as the bottom layer in many foam mattresses and the comfort layer of some cheaper mattresses. It gives the mattress a firmer feel.
Check out our Mattress Express favorites, including the IFS Chill Series, the Wellsville Air Gel line and our new Posh and Lavish Hybrids: the Flow, the Flux and the Fusion
Latex Foam
Natural latex mattresses are cooler and more responsive than most memory foam mattresses. They react to every move your body makes while still isolating motion. Latex foam is the most durable mattress material available and will outlast other manmade mattress materials on the market. It is also hypoallergenic, a good fit for allergy sufferers.
The equal amounts of comfort and support make latex mattresses ideal for all types and kinds of sleepers. Explore our Posh and Lavish Collection of Latex mattresses on our website or stop by our nearest Mattress Express location to you.
Smart Beds or Air Mattresses
Smart Beds are a great option for couples looking to customize the firmness or softness of their mattress on each side. It also accommodates individual sleepers with changing needs. Adjusting the mattress to your desired level of firmness each night will help improve spinal alignment and lead to reduced pain. All types of sleepers can benefit from sleeping on a Smart Bed.
Go to Mattress Express' website and explore our Smart Beds by Instant Comfort or stop by our location of your choice.
Not sure which mattress is right for you?
Take our Express Comfort Quiz for instant recommendations.
Get Started!
Sleeping Positions
Your preferred sleeping position should play a huge part in choosing your next mattress.
It is important to be aware of your preferred sleeping position so that you understand the pros and cons in order to purchase the mattress that's best suited to you.
Side Sleepers
Favored by 75% of the world, side sleeping is the most popular position, especially among women. Side sleeping takes the strain off your back and hips and it is known for reducing heartburn, keeping circulation moving, supporting good spinal alignment, promoting optimal nerve functioning, and supporting the body's natural detoxification process.
Side sleeping is also known to relieve breathing difficulties that lead to snoring, diminish sleep apnea symptoms and improve blood flow. Sleeping on your side is the safest for pregnant people because it promotes circulation in both the adult and the fetus and reduces strain on the organs. Sleeping on your left side is highly recommended if you suffer from GERD, acid reflux or any heart issues.
The best firmness for side sleepers is a perfect blend of plush comfort and solid support.
To avoid too much pressure on your shoulders and hips, side sleepers should opt for a mattress that cushions the body and helps relieve pressure at key points. Latex and memory foam mattresses both good choices for side sleepers.
Despite being popular among sleep positions, side sleeping can lead to shoulder, hip and back pain if your spine, neck and hips are not properly aligned. If you begin to experience some pain after sleeping, it may be a sign that it is time for a replacement mattress.
Side sleeping pillows are also key to a good night of sleep.
Back Sleepers
While you may lay on your back to get to sleep, less than 15% of sleepers say that sleeping on their back is their preferred sleep position. That is unfortunate because back sleeping generally does the best job of maintaining healthy spinal alignment and allows you to breathe at full capacity. This minimizes the chance of aches and pains.
As a back sleeper your head, neck, and spine remain in a natural, neutral position as long as you are sleeping on a supportive mattress. Lying on your back helps keep the hips elevated and your spine aligned, reducing pressure on your joints and supporting healthy posture. Back sleeping also helps prevent wrinkles and acne by eliminating friction between your face and the pillowcase, reducing wear and tear on the skin and minimizing your skin's exposure to pore-clogging facial oils and sweat.
If you are a back sleeper, a plush mattress may not provide enough support to keep your spine properly aligned. Alatex, firmer foam, or firmer-style hybrid mattresses are recommended.
Even though back sleeping has a lot to offer, it is not the best sleep position for everyone. People who suffer from GERD, acid reflux, sleep apnea, snoring or are pregnant may want to avoid back sleeping.
Stomach Sleepers
More than 15% of the population still sleeps face down. A big bonus to stomach sleeping is that it prevents snoring, but the concerns outweigh the benefits. Stomach sleeping puts unnecessary pressure on your internal organs and provides inadequate support to the neck and spine. This causes back and neck pain. Healthcare providers generally recommend stomach sleepers switch to a sleeping position that offers better health benefits.
An ideal mattress for stomach sleepers should firmly support the spine and give you optimal support and comfort. A latex or innerspring mattress is ideal.
If your mattress is too soft, your abdomen and hips will sink in, causing your spine to go out of alignment.
Combination Sleepers
If you change positions throughout the night you are considered a combination sleeper. If you find that you do turn over frequently, you'll want to make sure you can get comfortable on your mattress in any position. A medium-firm latex or hybrid mattress may offer just the right blend of comfort and support.
Personal Needs
There are so many variables to consider when choosing your perfect bed. Here are a few things that you may not think of, so take your time and do your research before making your decision.
Pain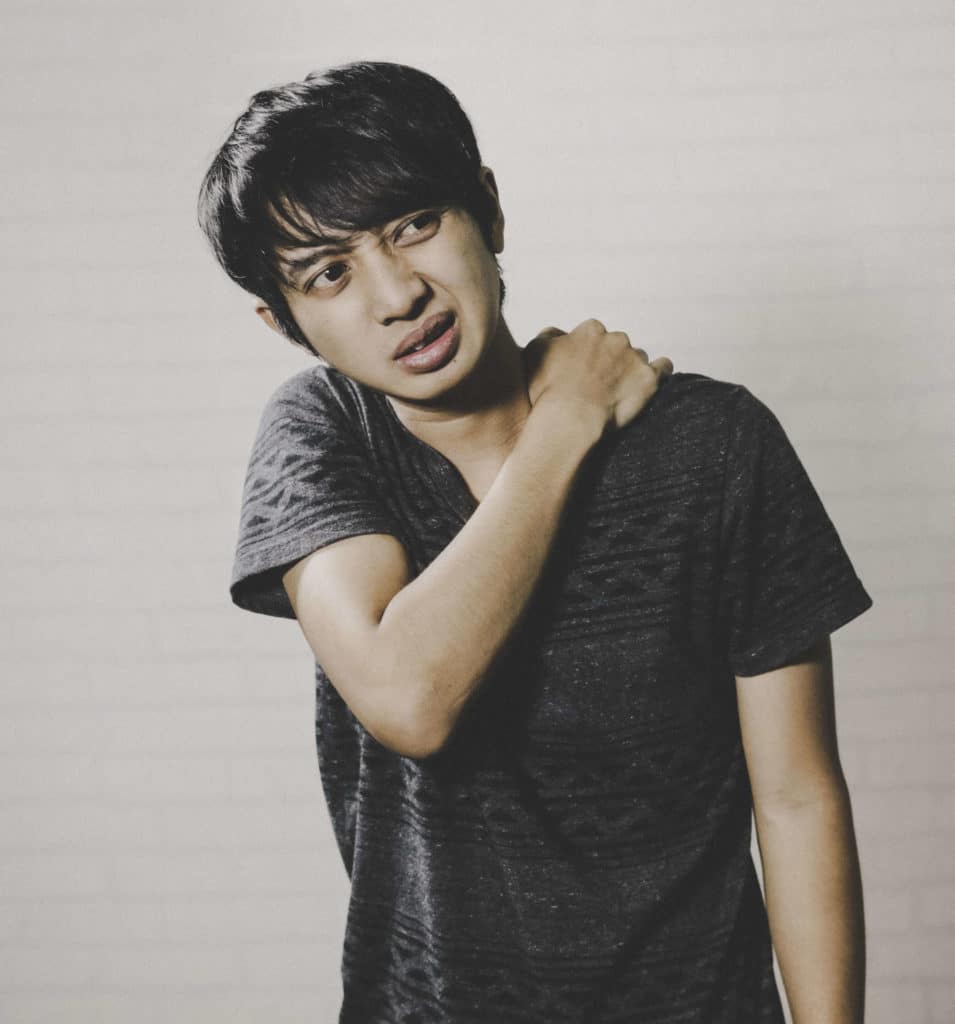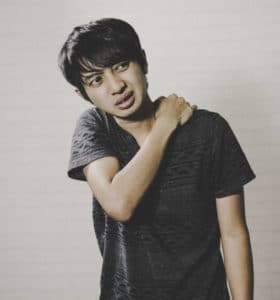 If you regularly wake up with lower back or neck pain, it may mean that your mattress has lost its ability to support your body and keep your spine in a neutral position. Your new mattress could also be wrong for your current sleeping position.
If you are a side sleeper that is experiencing hip, shoulder or neck pain, your mattress may be too firm.
If you are a back sleeper or stomach sleeper that is experiencing back or hip pain, your mattress may be too plush.
Healthcare providers traditionally have encouraged people with persistent back pain to sleep on very firm mattresses, but more recent research suggests medium-firm mattresses may be the most beneficial for all types of sleepers.
Weight
Your weight and your mattress have a direct relationship. The heavier you are, the more you sink into your mattress and the firmer your mattress may need to be. A latex, innerspring or hybrid mattress may work best. If you are a sleeper that's lighter weight, a plush bed like a memory foam or plush hybrid may give you adequate support depending on your sleeping position of choice.
Sleeping Partners
Most often couples have differing sleep needs and sleeping positions, so it is essential that you shop for a new mattress as a couple to find one that meets both of your needs.
If you have opposing sleeping positions, a medium firmness in a latex or hybrid style may be the best option to fulfill both of your mattress needs.
Finding the Perfect Fit
Not every mattress is made for everybody, so let us help you uncover the perfect one for you.
Check out our online shop or come visit us at any of our Mattress Express locations to find the right mattress today!